An empty room is a blank canvas, begging to be brought to life and filled with furniture to complete the painting. Yet the walls are more than a container – they're the background to that piece of art and can make all the difference when creating your masterpiece.
Searching for the right colour for that background can be a tedious task. You want to add that little bit of personality, saying just enough about yourself without being overwhelming.
That's where we come in. We've scoured the web to identify the top trending colours for the year to keep a constant stream of fresh ideas coming your way. With a little help from the industry's top interior design experts, you're about to find the inspiration you needed for your next project!
Pink
Thinking pink isn't everyone's cup of tea. Many would only go for the colour if you're painting a kids' room, however the right shade of pink combined with the right pieces of furniture can give art deco vibes or subtle sophistication to a space. If you're going for dark coloured furnishings or bold patterns, pink shades would be a great way of toning down the harshness and adding a softer mood to the space.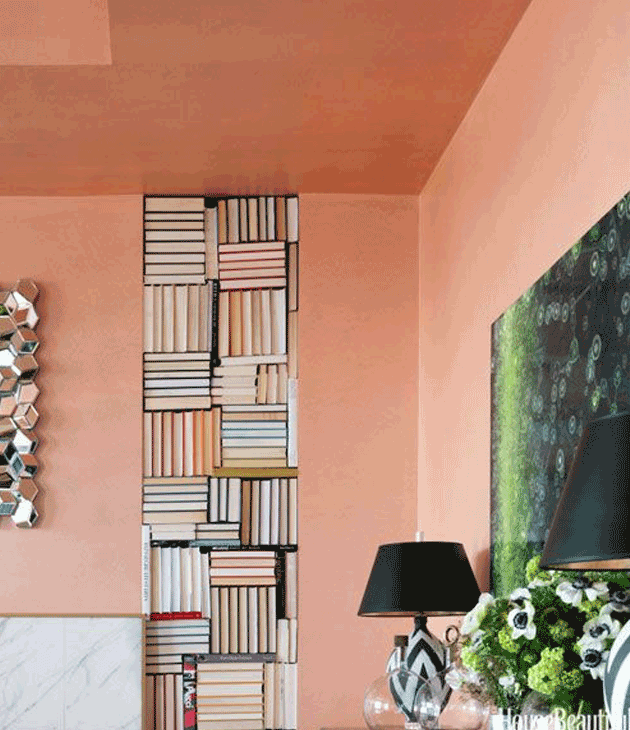 Colour Code: S 1030-Y70R Image Source
Yellow
Sunshine streaming through windows in the morning and brightly coloured meadows spring to mind, but bright yellow is a little too much for most people. Don't discount it completely: corn silk yellows and yellows with a green base are a fresh take on the primary colour, bringing a subtle happiness to the room.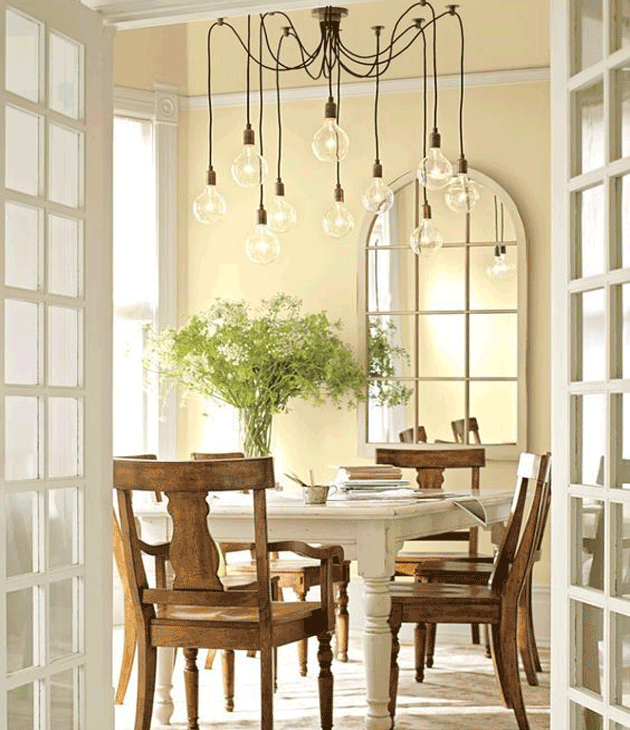 Colour Code: S 0505-Y20R Image Source
Green
Interior designer Jenny Komenda noticed that despite seeing "soft and sophisticated neutrals everywhere", they have transferred more onto furnishings than the walls. She adores pairing neutral-colour furnishings with intensely saturated wall colours, like army green.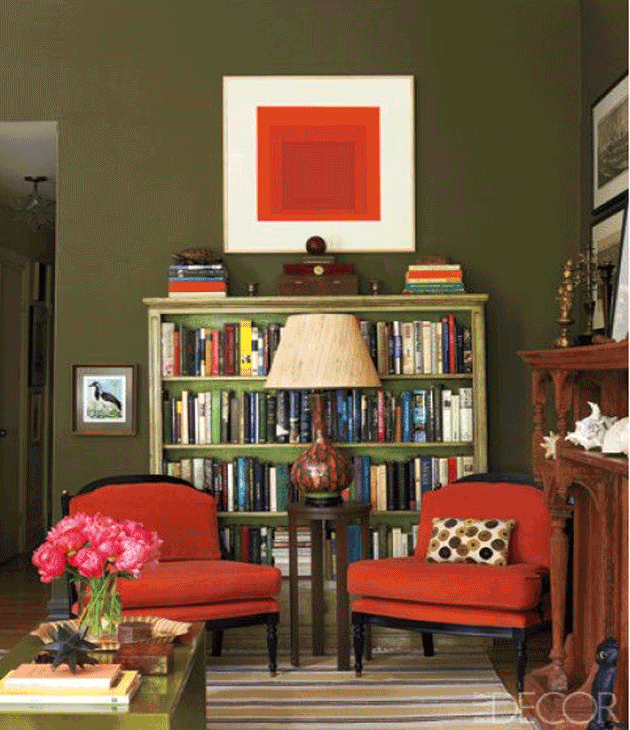 Colour Code: S 6010-G90Y Image Source
Teal
Capella Kincheleo, considers dark teal to be an incredibly versatile colour. Pair this with crisp whites and rich woods furnishings for an air of sleek decadence.
Colour Code: S 4050-B10G Image Source
Blue
Milkier tones are dominating the trend charts in 2016. As interior designer Susanna Salk puts it, faded shades of blue give off serene, European vibes.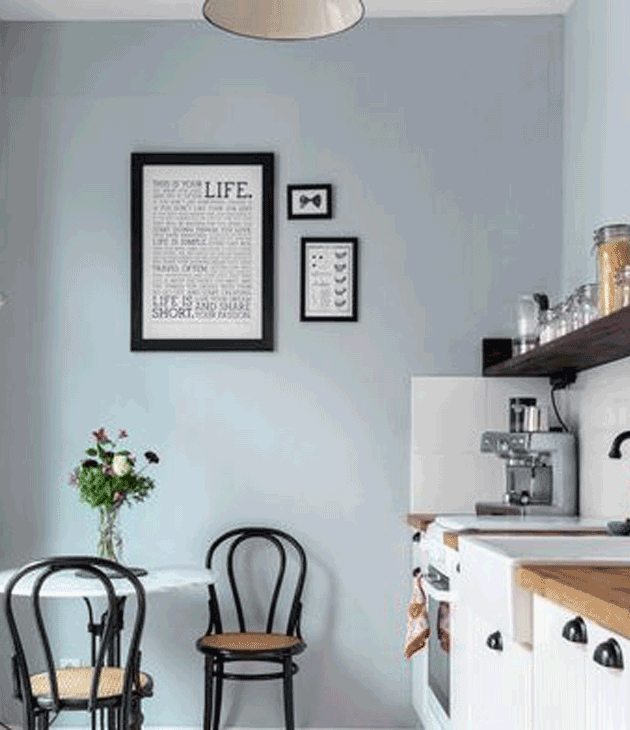 Colour Code: S 1015-R90B Image Source
Purple
Milky tones lead onto calming pastels, and this paler shade of purple is no exception. Opt for lavender in west-facing rooms for warm afternoon rays of sunlight that dance off the walls.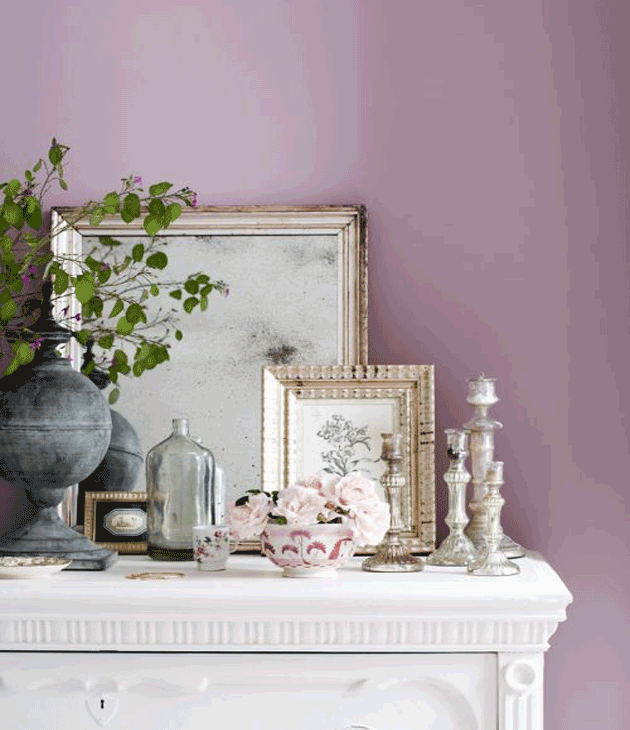 Colour Code: S 2020-R40B Image Source
White
Not exactly a trendy shade – white walls are always a classic. Yet interior designer Erinn Valencich notes that, when contrasted with different furniture colours and when seen at different times of day and night, your white walls aren't bare at all – rather they're ever-changing backdrops.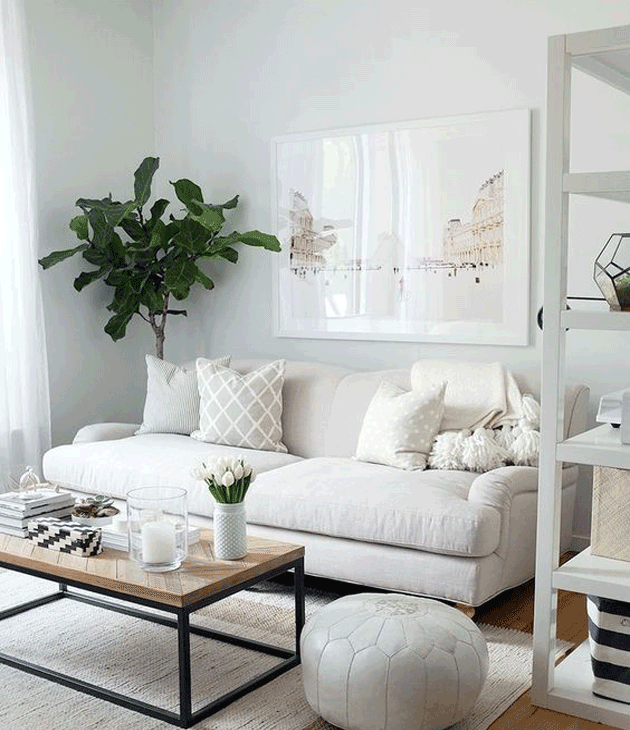 Colour Code: S 0603-R80B Image Source