Gorgeous Gradients!
We understand that choosing one paint colour can be tricky, so why not just go for three? If you're looking into the idea of having a feature wall, do consider this.
Dreamy and calming, ombre walls are like sunsets – an array of different tones. While the look may be convincing enough, we can already sense you stressing over just how achievable this is for the design enthusiast without any real technical knowledge. That's where we come in.
This look is actually easier than you think. Here's how to do it and how to use it…(thank us later).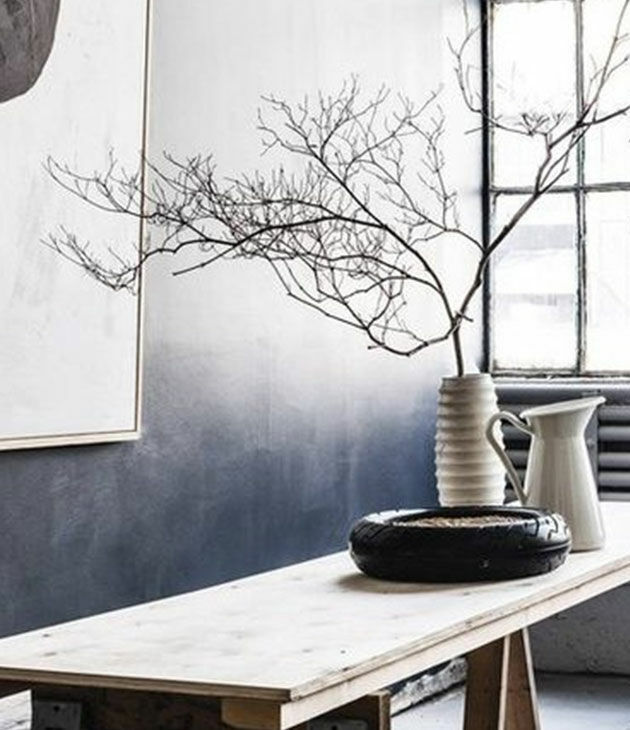 S 5020 – R 70B    S 4010-R70B    S 0907-R70B   Source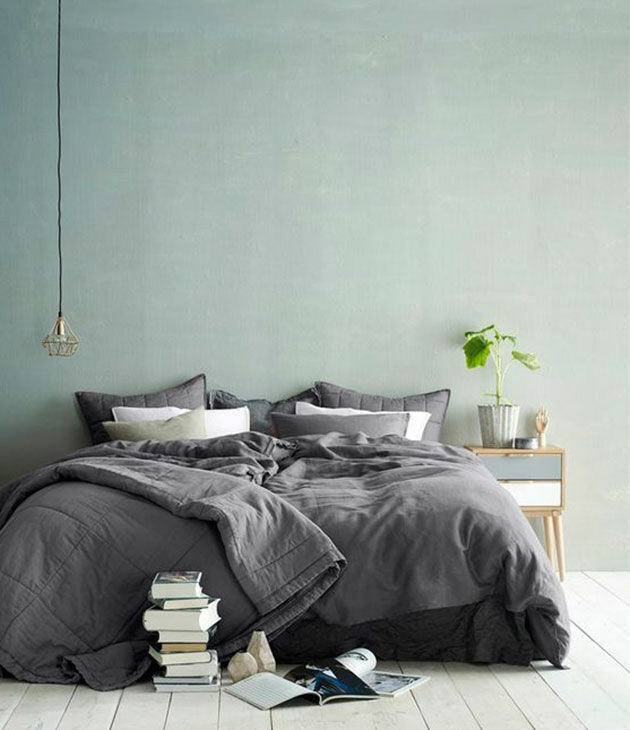 S 3010-B30G  S 2010-B30G  S1010-B30G  Source
Getting Started
These simple step-by-step instructions will guide you through the nitty gritties, giving you tips and tricks about what supplies to use, what colours to blend to achieve the look you're going for and how exactly to blend them. Before you know it, your bland wall will be looking like a water-coloured masterpiece.
You will need the following supplies to master the feature wall:
Measuring tape
Pencil
Ladder or step stool
Masking tape
Three colours of paint
Disposable measuring cup
Five-gallon bucket (for mixing)
Large mixing stick
Five large paint trays
Three medium-sized paint rollers
Small paintbrush
Several large paintbrushes
Choosing the right shade
Choosing shades to blend can be rather tricky, particularly when fading from one colour to another. The Sigma Colour System is there to help – head to your nearest SigmaTint outlet and check out their swatchbooks to understand which colours work best together. You can find your nearest store at http://www.sigmamalta.com/stockist-locator/ (and remember to tick the box near "Has in-house SigmaTinting facilities") A safe bet would be opting for analogous colours which sit beside each other on the colour wheel, as these will always blend well. If it's a subtle effect you're going for, two adjacent shades will work best, while if you'd rather a dramatic look, skip a shade and choose the colours on either side.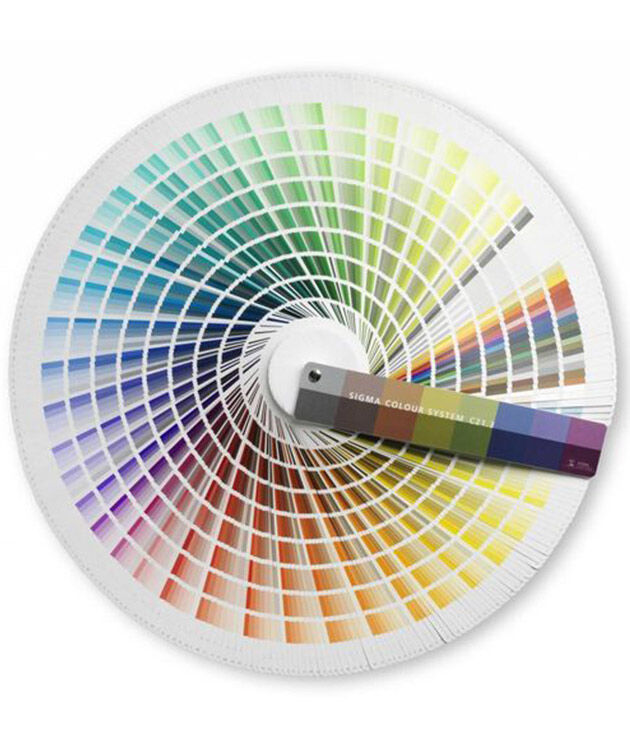 If you're planning on sticking to variations of a single colour, you'll need to choose a light and dark shade, with one other in the middle. Always keep in mind that the more drastic the colour difference, the more dramatic the effect.
If it's soft and soothing you're going for, then pairing a pale pastel with a medium hue, or simply blending from a pale colour to white, will work wonders. Go a little deeper into the spectrum if you'd rather achieve a more striking outcome.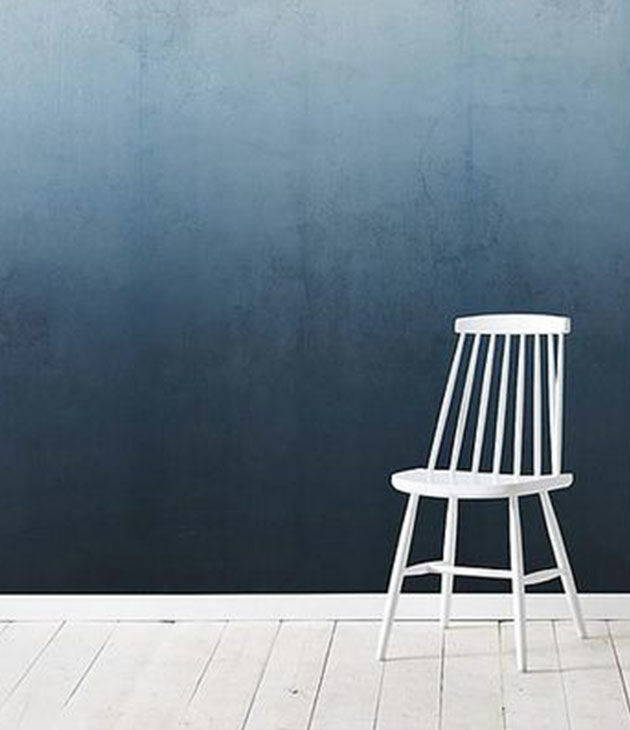 S 5030-R90B  S 3030-R90B   S0530-R90B   Source
    S 3030-R80B   S 1515-B  S0505-B    Source                                                                                   
Sectioning your wall
Using a pencil and measuring tape, section your wall into three even parts. If you will be blending two different colours, consider dividing the wall further, into either seven or nine (shoot for an odd number). The more the wall is divided, the more gradual the gradient will look.
Establishing the colour flow
Whether you transition from light to dark or dark to light will have a great effect on the mood. Whilst the former would make a large room feel cozier, the latter would make the ceiling seem higher and the space bigger.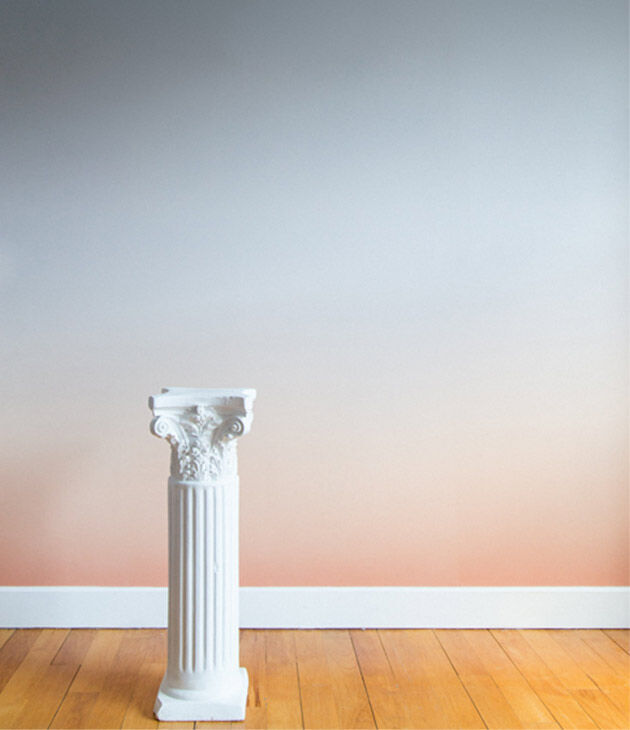 S 1015-Y80R   S 0804-R90B  S 1510-R90B   S 4020-R90B  Source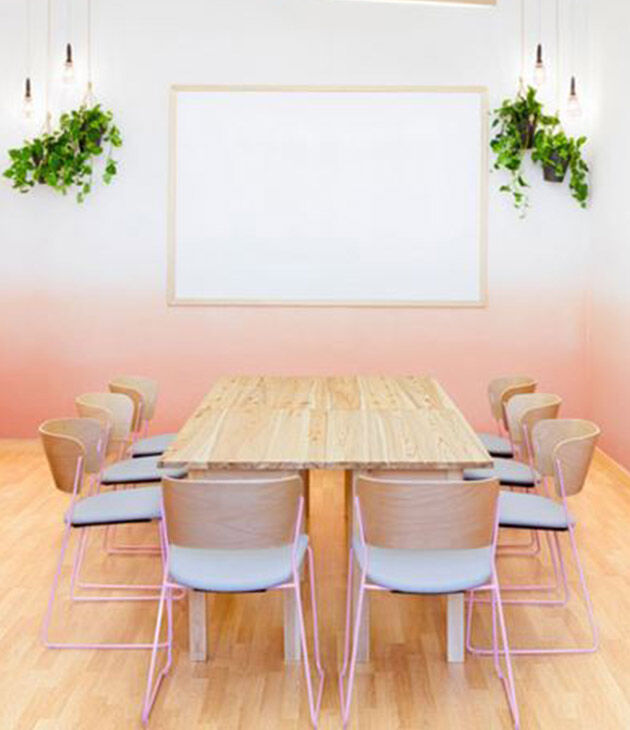 S 0520-Y90R    S 0510-R20B   S 0603-R20B  Source
Preparing Your Wall
Make sure to fully prep, prime and tape off your chosen area. Use a roller to coat the entire wall in the lightest shade. Once the base coat has dried, it's time to get your ombre on.
Painting your Three-Sectioned Wall
Measure three equal horizontal sections on your wall, marking them lightly using a pencil. The top section will be the lightest, and the bottom the darkest, leaving the medium shade for the centre. Apply the medium shade first, leaving 30cm between the edges of each section, then apply the darkest shade.
In a fresh paint tray, mix the lightest and the middle shades at a ratio of 50:50. Use this new shade to blend between the 30cm gap between the middle and light sections. Be sure to use a dry brush, holding it at an angle, and quickly blending this section to fully merge the two.
Do the same with the dark section. Mix the dark and medium shades in a 50:50 ratio. Use this fifth colour to blend between the bottom and middle 30cm gap. Again, use a fresh, dry brush at an angle until you have achieved the gradient you desire.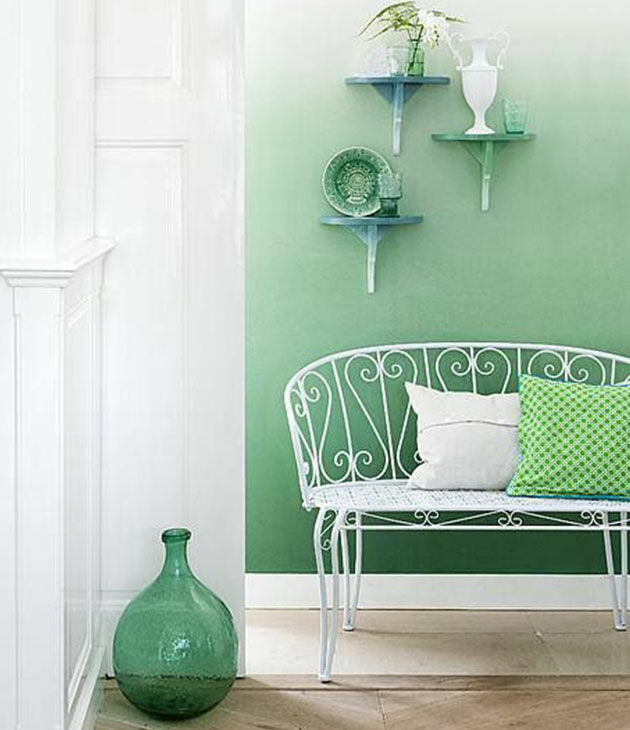 S 4020-B90G  S 3020-B90G  S 0502-G   Source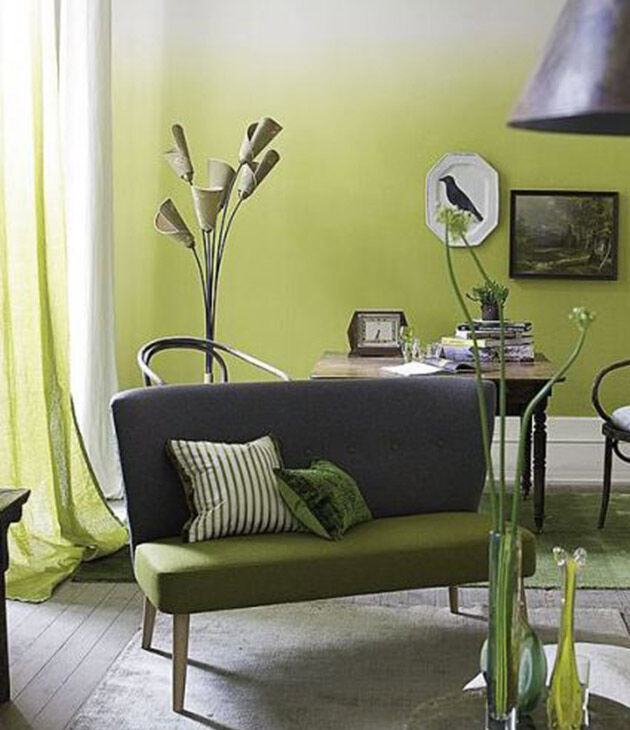 S 3030-G50Y  S 2030-G50Y  S 1005-G70Y  Source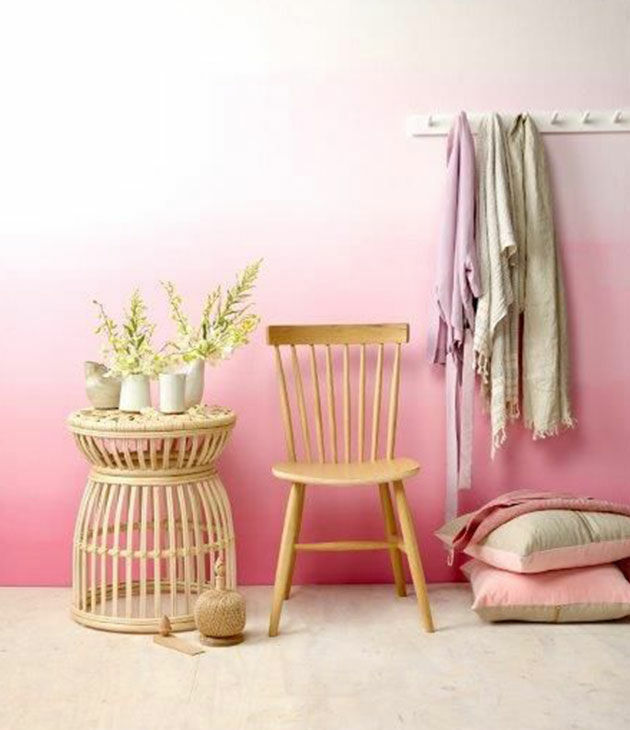 S 0540-R10B   S 0515-R10B   S 0603-R20B   Source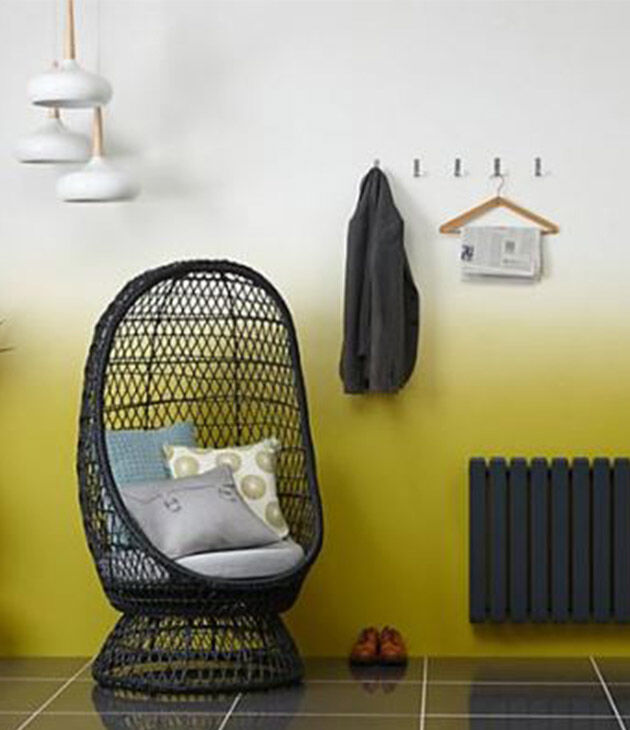 S 1070-G907 Source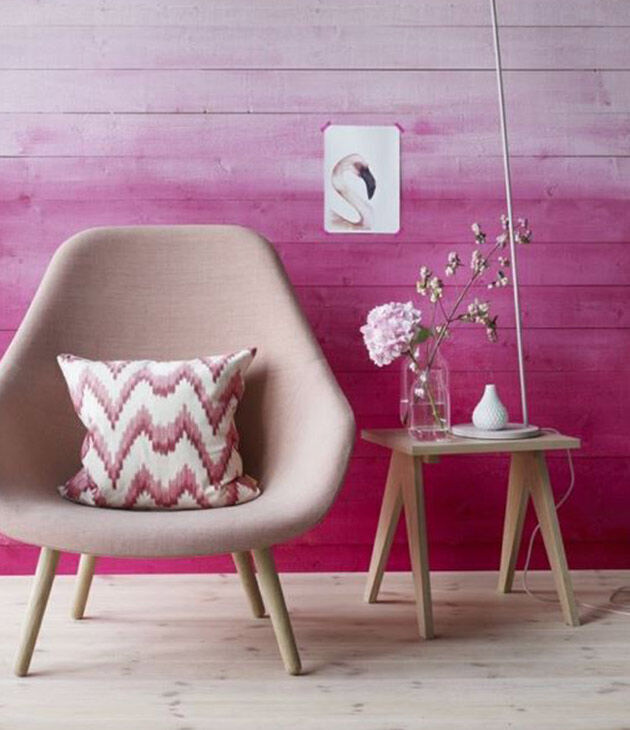 S 2060- R20B   S 1050-R20B  S 0510- R30B Source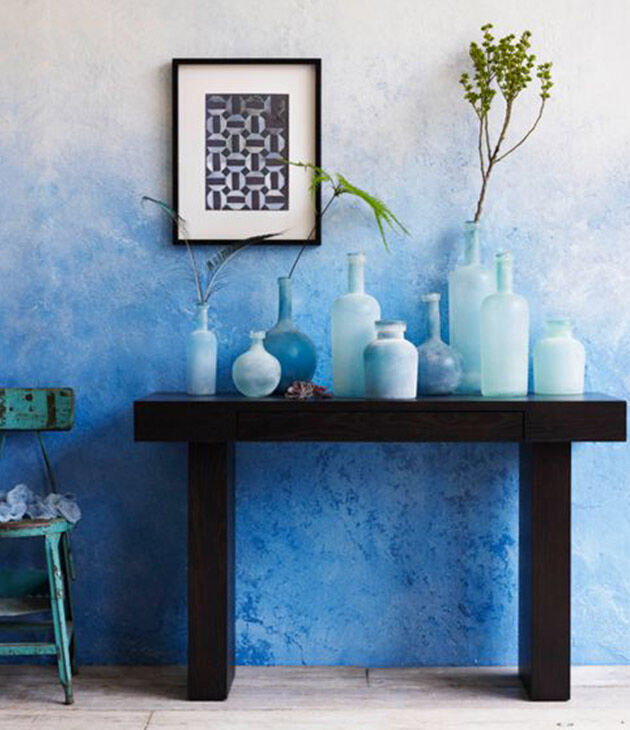 S 3040-R90B  S 0530-R90B  S 0515-R80B  Source
Other ways to use Ombre
Is the wondrous watercoloured look finally winning you over? Still uneasy to get splashing paint across those walls? There's no need to rule out ombre altogether. Here are a few simple ideas of how else you can gravitate towards the gradient:
Ombre Curtains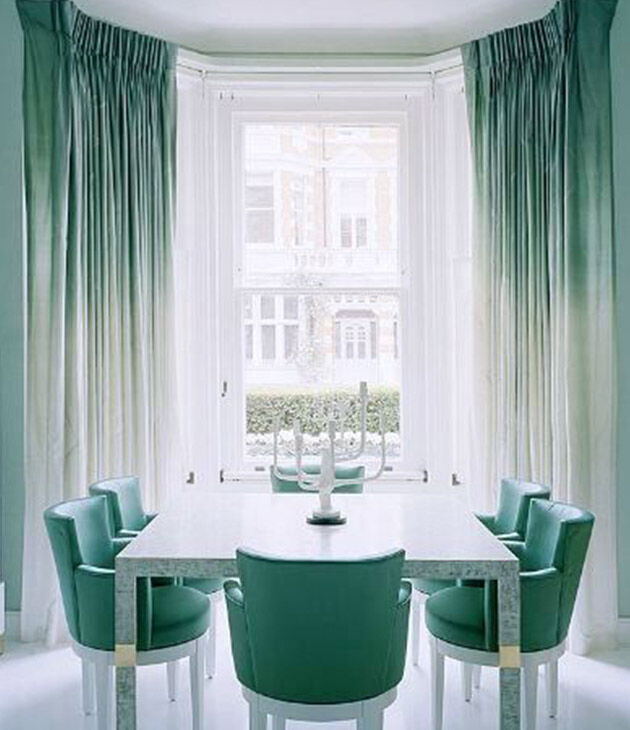 Ombre Furniture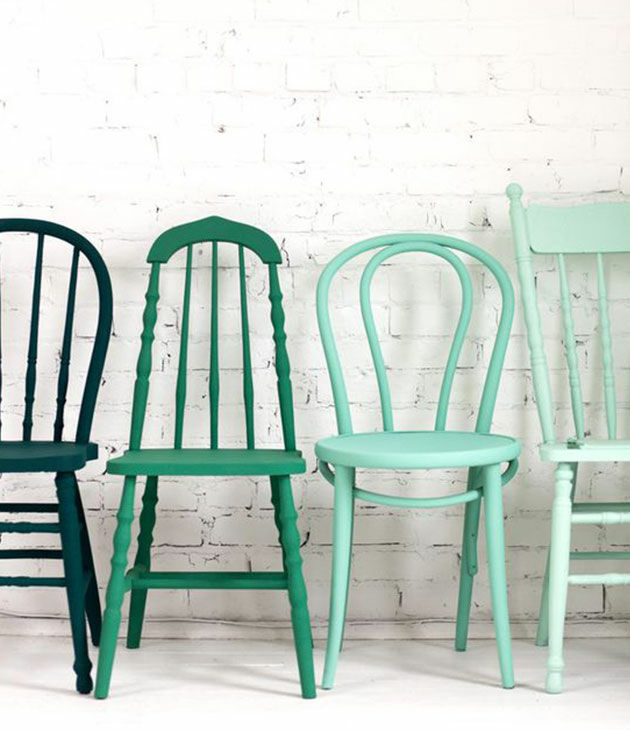 S 5030-B50G  S 2040-B50G  S 0530-B50G  S 0510-B70G  Source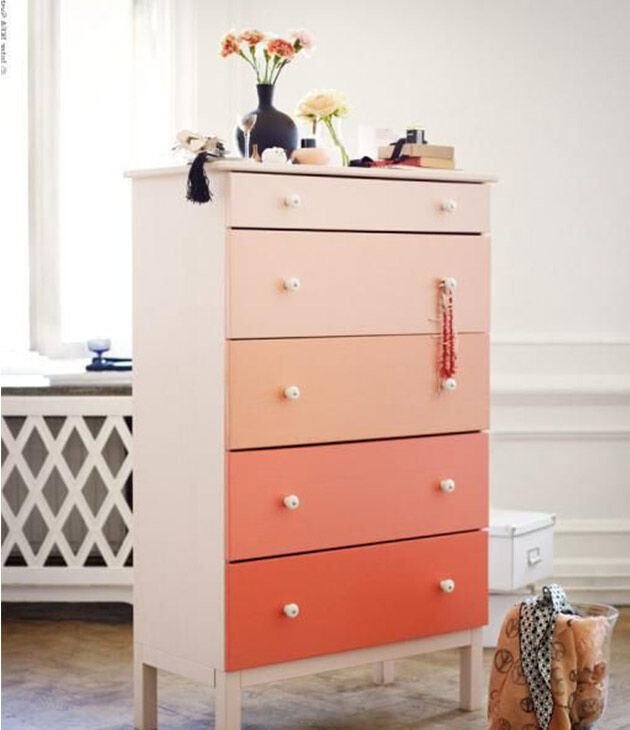 S 0540-Y70R   S 0530-Y70R   S 0530-Y70R   S 0520-Y70R   S 0515-Y70R   Source