While most individuals tend to adopt colours to their walls in order to portray their personality, neutral walls needn't be seen as safe, nor bland. Beige and ivory are only a selection of neutral colours which can be equipped to serve as gatekeepers for boldness! Here's how you can equip neutral colours to your house like a true interior designer:
Keep it simple
The minimalistic look has been welcomed with open arms in Scandinavian countries for its healing, calming nature. If you're looking to infuse your rooms with a bohemian, tranquilising atmosphere, neutral colours are ideal. Maintain a relaxing environment by keeping your décor minimal and employing clean lines – it'll keep you calm in the roughest of seas. If you're out of ideas when trying to achieve the perfect balance between function and minimalism, check out this post by Homey Oh My where the blogger employs simple white décor to go along with the grey walls.
Adopt an optical illusion
Neutral paints can help create an illusion of width for your rooms. Light, bright colours are known to make spaces feel open and airy while, since dark colours absorb light, they may have the opposing effect on a room. This colour scheme is especially ideal for offices as it guarantees a supply of light throughout the day. So apart from helping aesthetically, the paint colour you use may also save you some money from your electricity bill!
Check out the contrast between these two rooms to see what we mean:
Incorporate patterns
Patterns are hot, both on the runways of the fashion industry and in the corridors of interior design. Neutral walls offer the opportunity to rock styles which would otherwise look excessive against other colours. Bold patterns, which are usually hard to pull off, will work magically with these subdued neutral tones. So if you're into the tiger patterns and have been finding it hard to incorporate that pillow case you've bought not long ago, consider a change in wall paint.
Add a pop of colour
The advantage of neutral colours? They go with ev-rey-thing. Apart from complementing colour, neutral walls help emphasise the vibrancy of the décor. So if you're into the colourful décor and like to change up your palette from time to time, give neutral walls a shot! No colour clashes with neutral colours means that you can mix it up and change up your style to match the trend at the time.
Fun flexibility, brought to you by colours that most people deem boring. Who would have thought?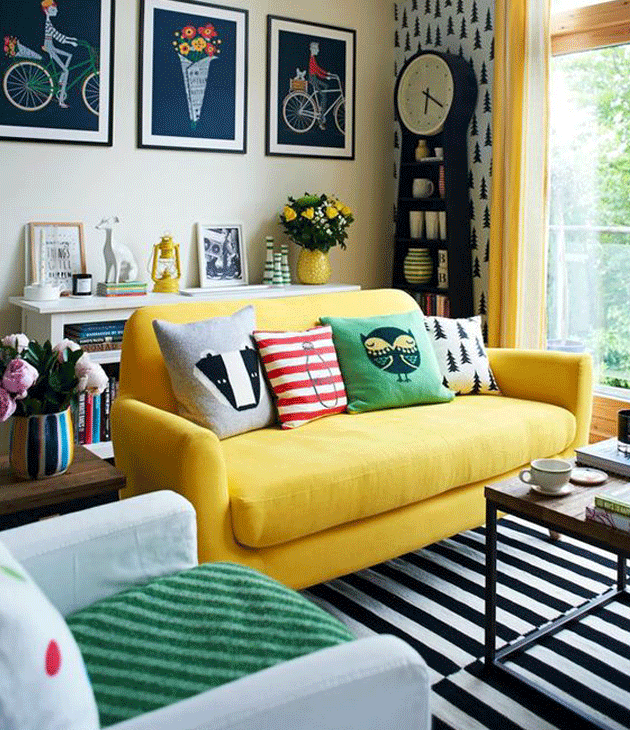 Fun fact for neutrals:
Did you guys know that when a house is up for sale, the walls tend to be painted in a neutral colour in order to attract more potential customers? Colours carry memory cues which may complicate things if the colour of your walls reminds the customer of a bad memory. While red may signify passion to some, it may also mean danger to others! Buyers want to work with a blank canvas they can write their own story on. So next time your house is up for sale, remember: if you're finding it hard to sell your home, the issue may be your walls!