2016 has seen a resurgence of the colour synonymous with newborn babies, tween bedrooms, candyfloss and bubble-gummy pop groups. Whilst we once recoiled at the thought of a pink throw (never mind a pink wall), we are now witnessing its revival with Rose Quartz – Pantone's 2016 colour of the year, along with Serenity blue.
"Rose Quartz is a persuasive yet gentle tone that conveys compassion and a sense of composure" – Pantone Colour Institute
Maybe that's why it's been used in virtually any space. From bathroom to office, living area to bedroom, pink has moved from childish and perky to sophisticated and sultry. Team it up with a plethora of metallic shades – copper, brass, rose gold or silver, for the ultimate suave and stylish finish, adding some foliage or cacti to finish off the look.
If you're still resisting the power of the pink palette, here are a few examples we hope will win you over.
In The Living Area

Colour code: S 1015-R  (source)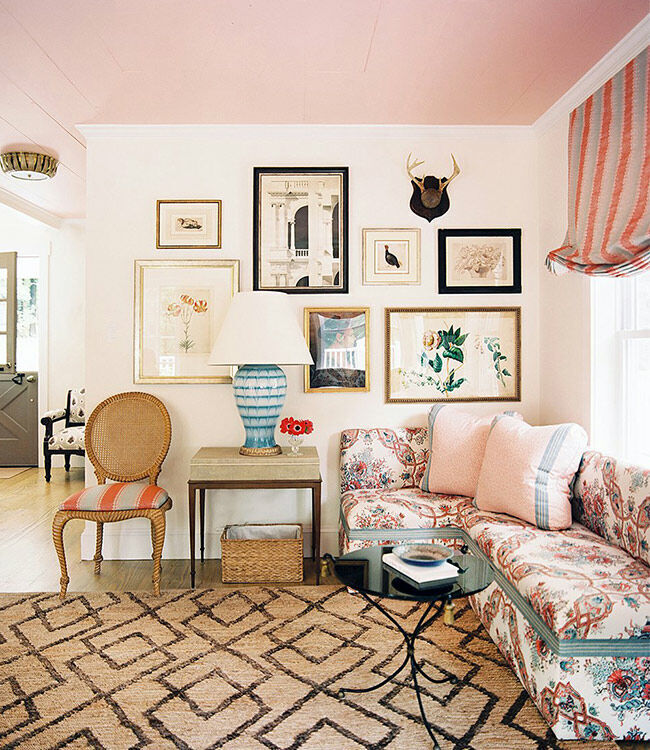 Colour code: S 1020-R (source)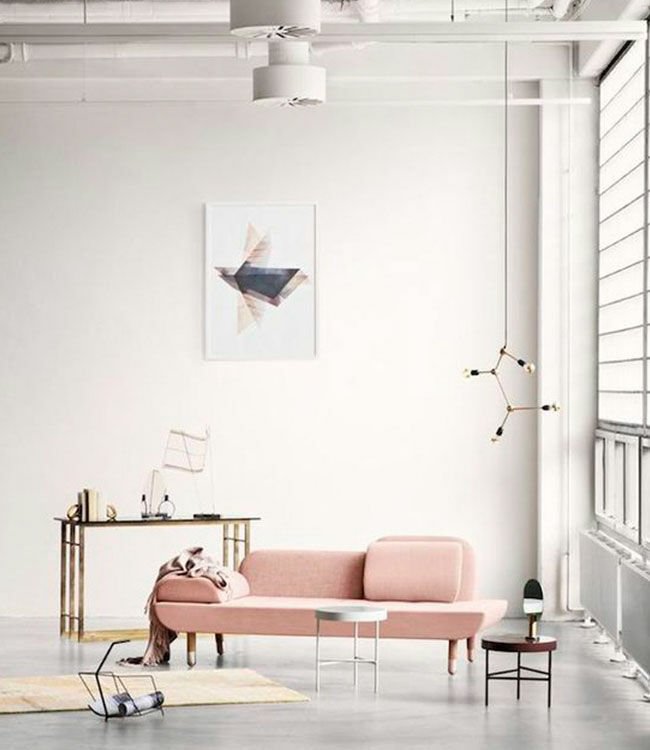 Colour code: S 0603-Y80R  (source)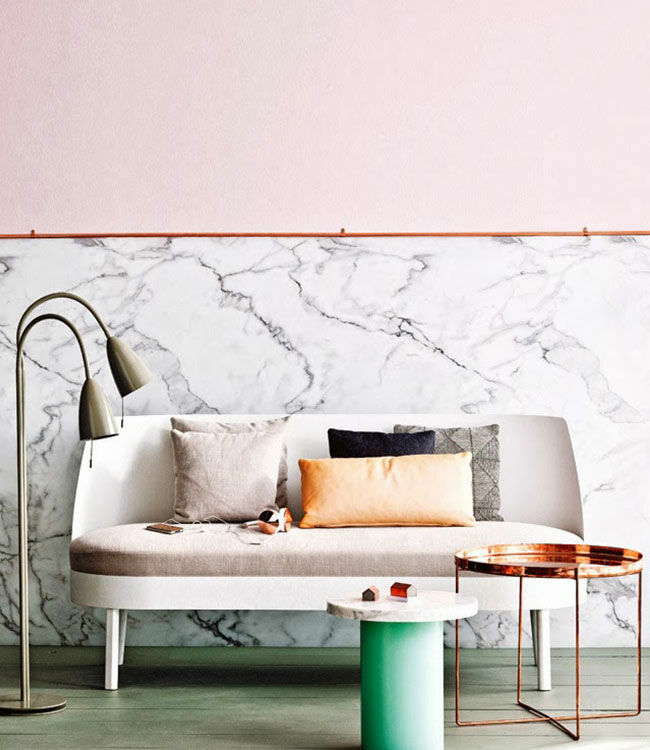 Colour code: S 1015- R20B (source)
A splash of Rose Quartz can take your living area from clinical minimalism to chic simplicity. A soft pink feature wall will add a sense of peace and panache, making the room feel both soothing and stylish. If you'd rather not opt for a feature wall, perhaps the ceiling could do instead, leaving the lighter wall free for decoration whilst avoiding the neglect of our good ol' friend – Rose Quartz.
If you're more conservative still, perhaps you'd rather go for lighter walls which allow bolder furniture to pop. Concrete floors, smooth light walls and high ceilings accompany these accented pieces perfectly. If concrete is a little too urban for your liking, marble can be a great alternative, taking your Rose Quartz walls to the next level.
In The Bedroom: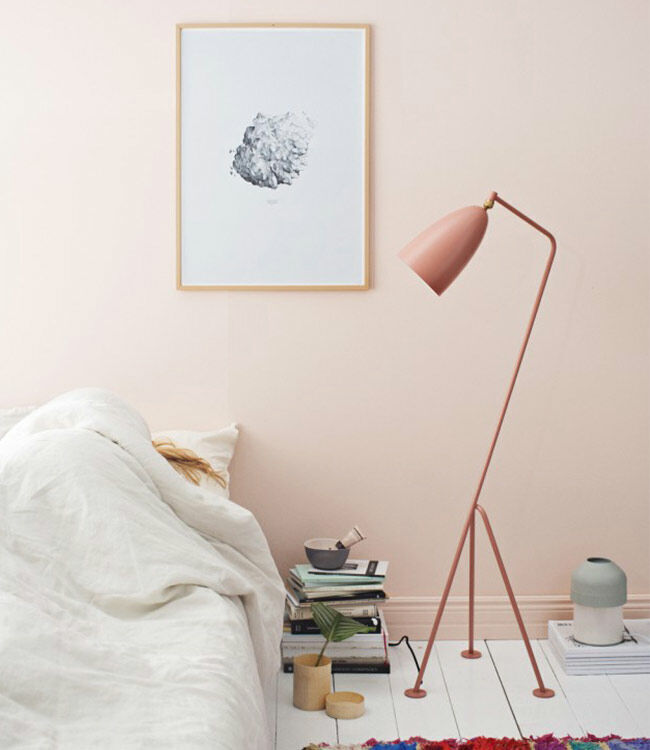 Colour code: S 0510-R20B (source)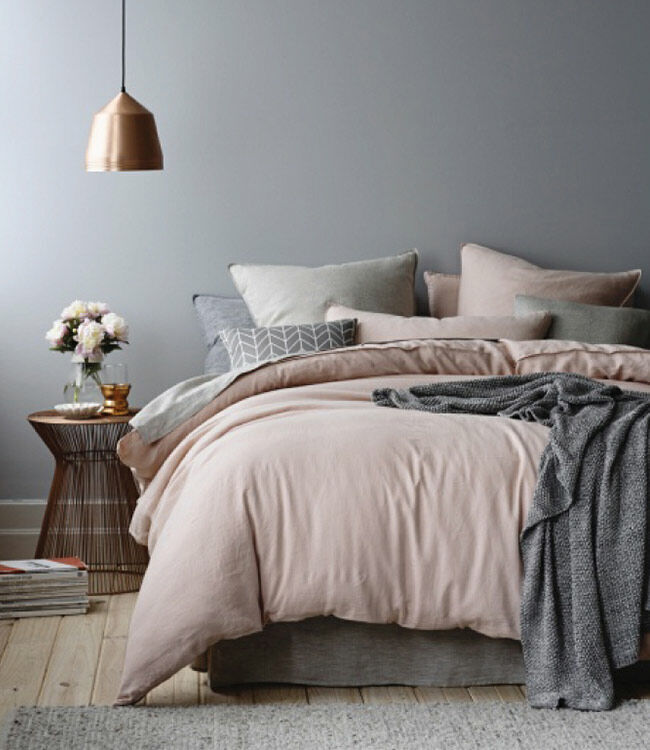 Colour code: S 4010-R90B  (source)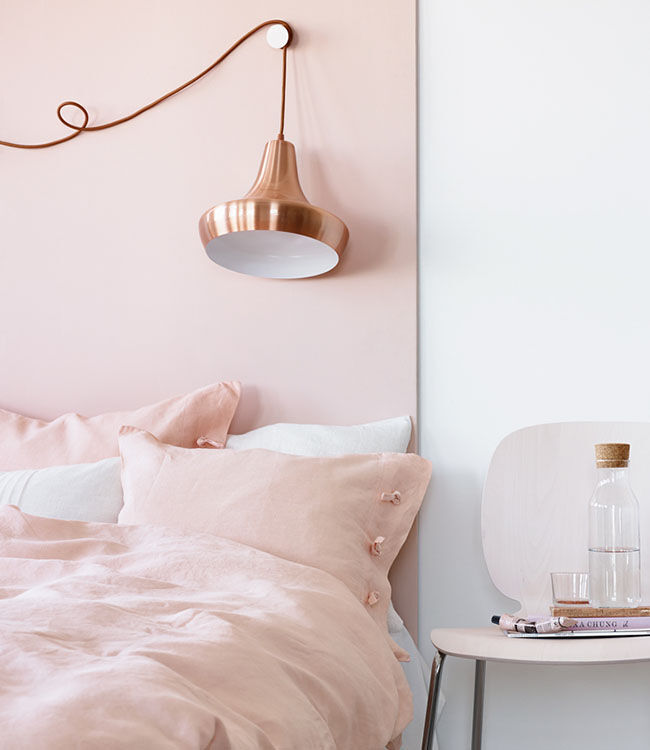 Colour code: S 0515-R10B (source)
Whether you'd just like to dip your toe into the pool of pink, chucking a Rose Quartz cushion into the mix, amidst a sea of greys and ivory whites; or whether you're feeling brave enough to surrender to the pink possibilities, there's no denying the fact that this hue can transform your bedroom. Whilst a pink wall works extremely well, so does a muted grey one with pink accessories. This allows you the possibility of changing things up once you're ready to abandon the pink trend-train.
In The Bathroom
Pink on pink screams bubble-gum and bubble baths. How great does that sound? You can practically smell the sweet scent of shampoo before it leaves the bottle. Whilst this look may not be everyone's cup of tea, it is undeniably fancy.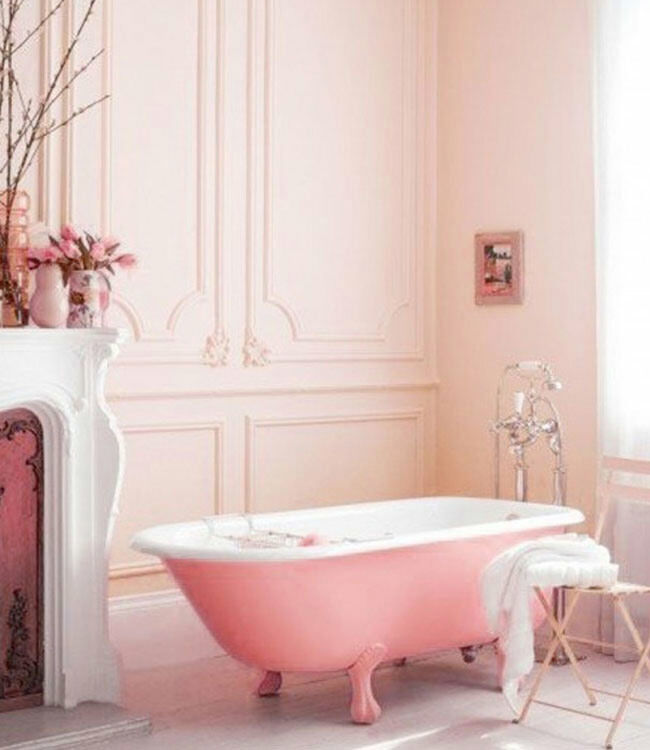 Colour Code: S 0510- R10B (source)
In The Office
Pink walls are known to make workers double as efficient. That's not a statistical fact or anything, but we're relatively sure it could be proven. Who'd want to leave a desk with this view? Simple, clean and elegant, this Rose Quartz wall perfectly contrasts the monochrome features. Play around with textures to achieve this inimitable look.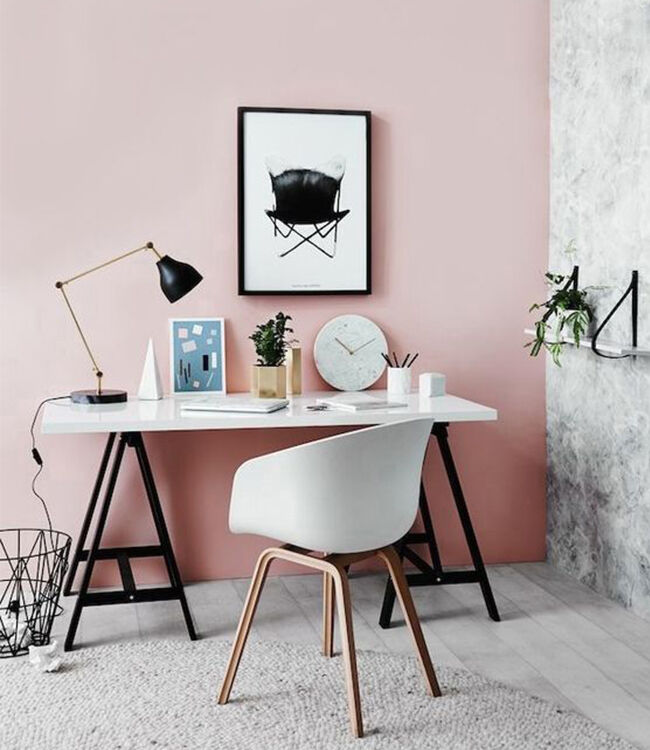 Colour code: S 1020-R20B (source)
 Around The Table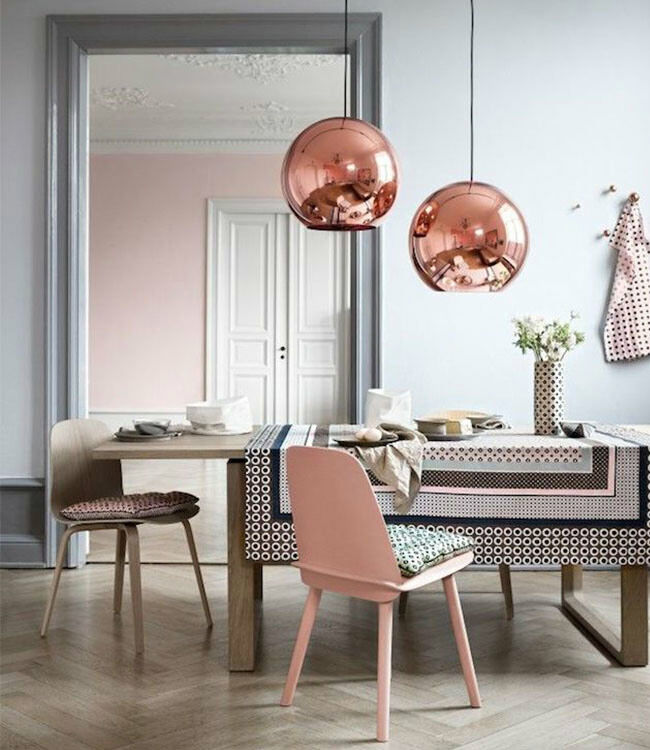 Colour code: S 0510-R20B   S 3010-R70B   S 0510-R70B (source)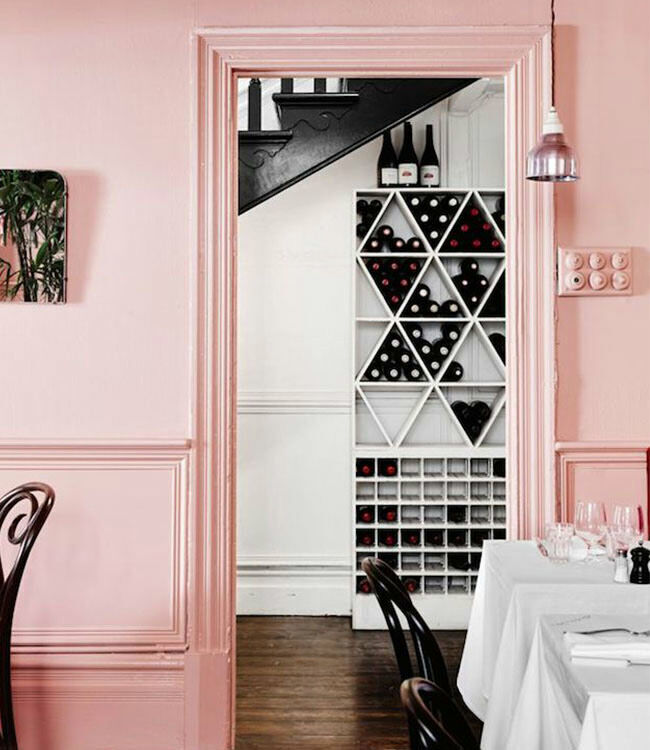 Colour code: 0530-R10B (source)
 Perk up your dining area with a splash of sweetness. Whether you feel safer with hued accessories or would rather a whole pink room for a full ""la vie en rose" effect is entirely up to you. Greys compliment light pink hues perfectly.
Pink has a calming effect, relieving feelings of anger and aggression. For this reason, it is perhaps the most strategic colour to opt for in any dining room, as it could serve to ease hanger after a long and stressful day at work, when patiently awaiting the microwave bell seems an arduous task.
Team It Up

Colour code: S 1015-R10B (source)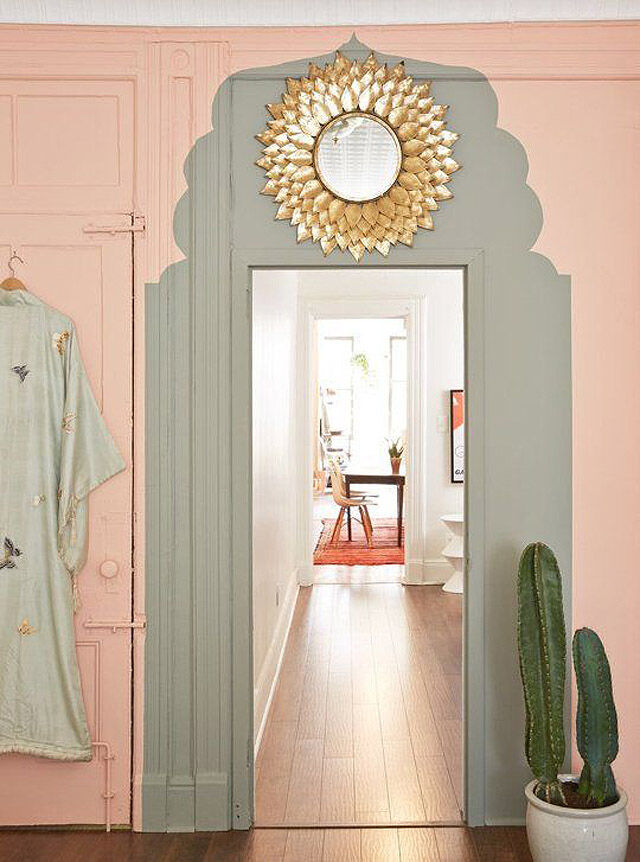 Colour code: S 0515-Y90R (source)
As if Rose Quartz wasn't glamorous enough, team it up with copper lighting fixtures, gold accessories, cacti and marble and watch your space transform into an elegant haven.
Finally, when in doubt, contrast it with Pantone's 2016 second colour of the year: Serenity blue.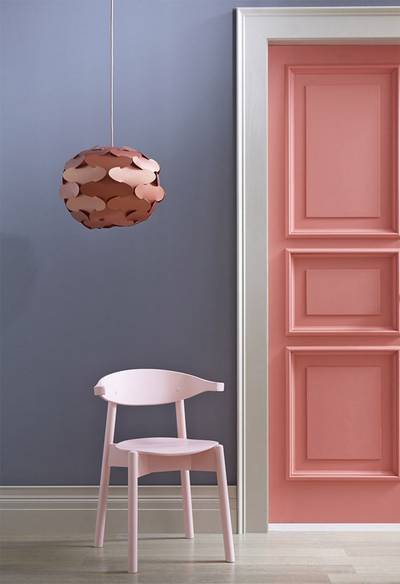 Colour code Rose Quartz: S 0540-R   Serenity Blue: S 4020-R70B (source)