Trust us when we tell you – you don't need to employ a painter to achieve the wall decor goals you've been striving for and drooling over.
If you've been dreaming of patterned, textured walls to drive your guests mad with envy, keep reading to discover all the secrets towards achieving the best results for your walls without sacrificing an extra penny. From chevron to textured walls, we'll explain it all in a few easy steps.  You need only to keep one thing in mind: contrast is key!
Colour block
Apply this technique by selecting zones on a wall you wish to paint differently from the main wall colour. Surround this area with painter's blue tape and paint within the selected area. Of course, this technique requires you to pick contrasting colours in order to infuse a level of vibrancy in your interior.  Alter the tape's placement in order to suit the pattern you have in mind. You can infuse your walls with as many colours as the area can fit. They're your walls, so you make the rules – unleash your creativity!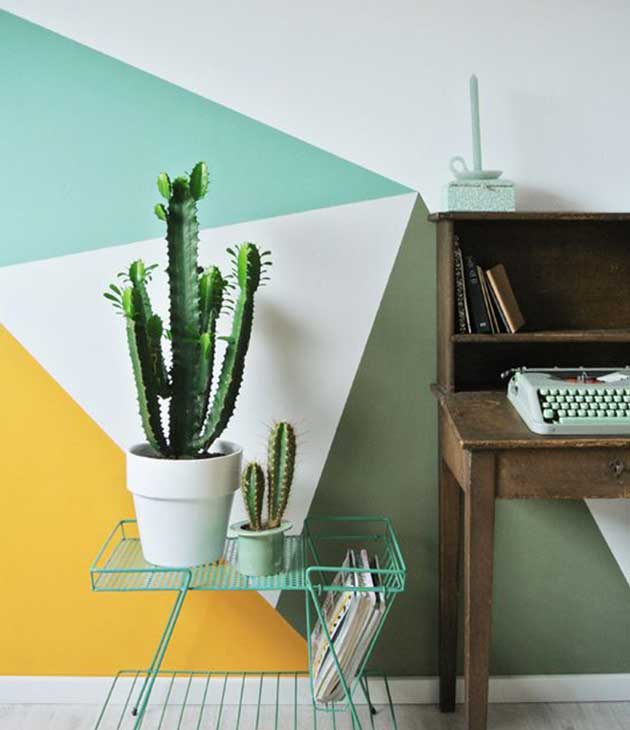 Colour code: S 1050- Y10R   S 4020-G50Y   S 1030-B50G  Image Source
Chevron
Chevron is an ever-growing trend, especially when it comes to walls! Once again you'll need to tape off the area you intend to paint differently from your main colour. Adjust the tape to follow a v-shaped pattern across the wall, then go ahead and paint within the area! Liz from SmartGirlsDIY gives a good run through of the technique that needs to be employed, while giving tips and tricks on how to get crisp edges and achieve smooth lines.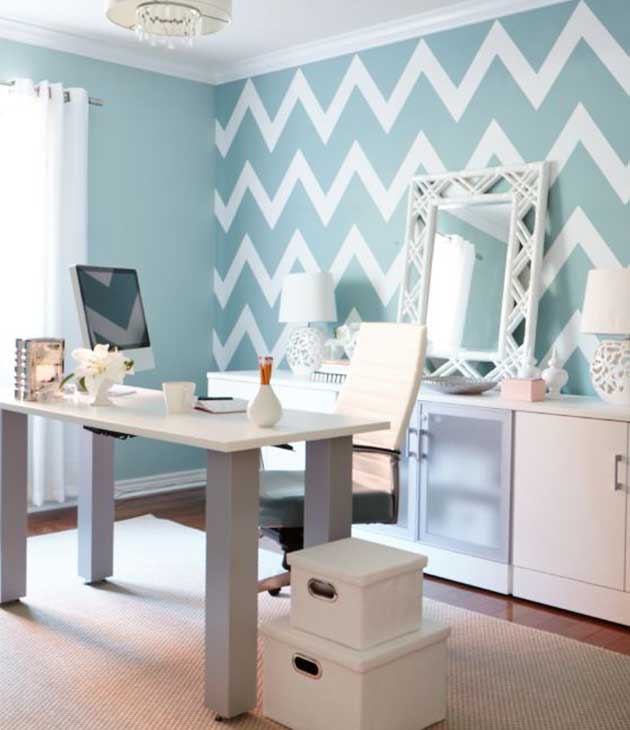 Colour code: S 1020-B  S 1020-B50G  Image Source
Add some spice
For this next pattern, you will need to buy a stencil or make one yourself using cardboard. Line your wall's edges with painter's tape in order to avoid paint getting on your floor or ceiling. Adjust the stencil to your preferred area, holding it in place with painter's tape. Roll your paint over the stencil until you've achieved a generous, balanced coat. Move on to filling the wall by overlapping your stencil on a painted area in order to keep your pattern consistent and in place. This video should help.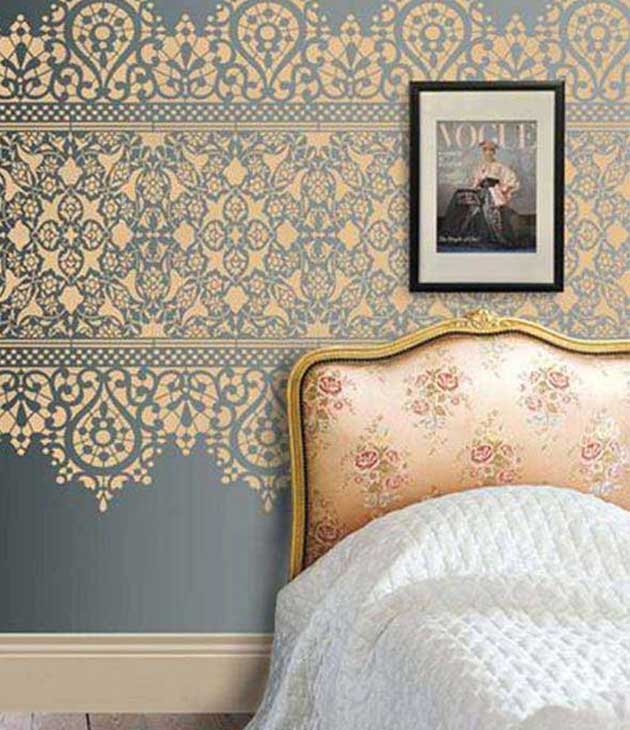 Colour code: MT21 RAL 1002  Image Source
Splatter away
If you're the artsy type and want an element of uniqueness in your walls, here's one pattern no one will ever be able to replicate: splatters! Dip your paintbrush in paint and, well, splatter away! There is no wrong way to do it, which is pretty great. If you'd rather make the process faster (and more fun), you could also fill balloons with paint, stick them to the top of your wall with painter's tape and challenge your friends to a game of darts. Either way; the result will be unpredictable!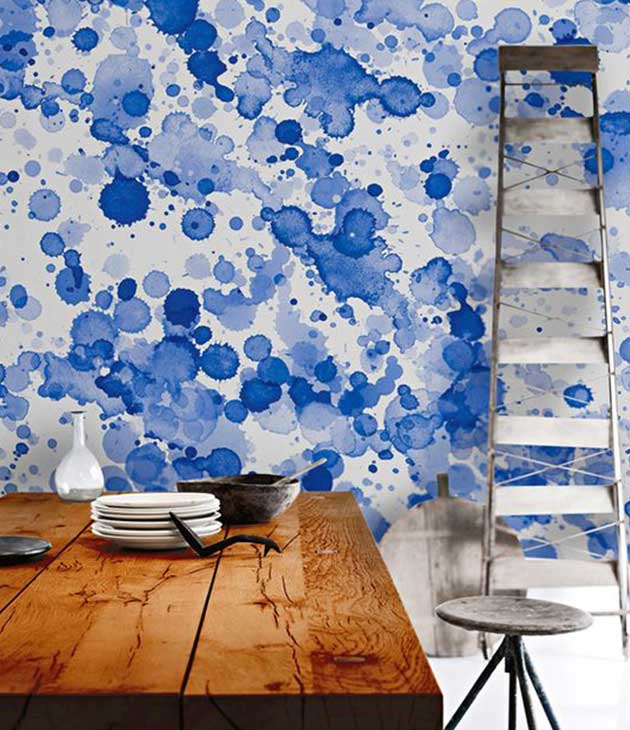 Colour code: S 2065-R90B Image Source