Ever since those dramatic evening escapades of the 1920s, women have been well aware of the magical effect of the Little Black Dress. Perhaps more than any other piece of clothing, the LBD is the absolute essential – the one that will take you practically anywhere. It's classy, elegant and effortlessly chic.
Why are we discussing LBDs on a home decor site? Well, we think of a black wall like a little black dress – it takes many forms and can really shine when paired with the right accessories.
Black walls may seem like a bold makeover move, but when done right the results can be nothing short of dazzling. From a glossy gallery bedroom wall to a surprisingly cute baby's nursery, these rooms prove that black is more than beautiful; it's mysterious, soothing and undeniably stylish. Read on for tips and tricks on how to pull off the perfect little black wall!
Let's start with the living room. Take a look at designer Jenni Kayne's family-friendly Los Angeles home which was featured in Architectural Digest recently. The fashion designer applied the signature laid-back aesthetic of her popular brand to her striking contemporary home in Beverly Hills, and we love the way the neutral floor and furniture stand out against the matt black walls. Take note – there's plenty of light flooding in through the glass doors, and this is an important feature as black is known to absorb light.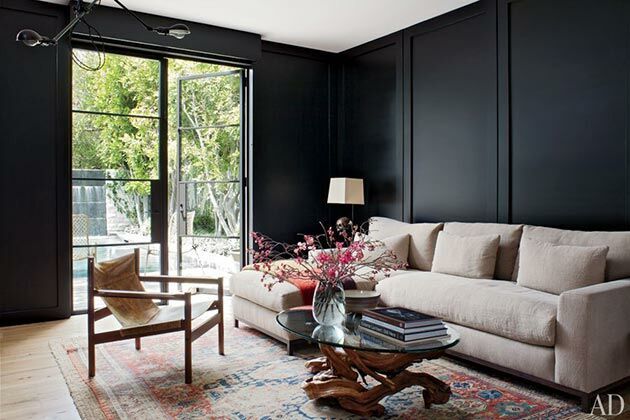 Moving on from strong neutrals to fun brights – check out the pops of colour in this modern number, found in Denmark! It's a simple concept: sleek, monochrome colour co-ordination between the white cabinetry and black walls that's broken up with bright kitchen utensils and steel appliances to create a dynamic environment.
For the record, you can forget what you've heard about only using light colours in cramped quarters. Quite the opposite! We believe that tiny spaces demand big gestures. Case in point: the bold black lends a great presence to this petite bathroom and proves that a black and white colour scheme doesn't have to be masculine or modern. Rather, the monochrome colours make the feminine touches like the chandelier, drapery around the tub and floral decor stand out.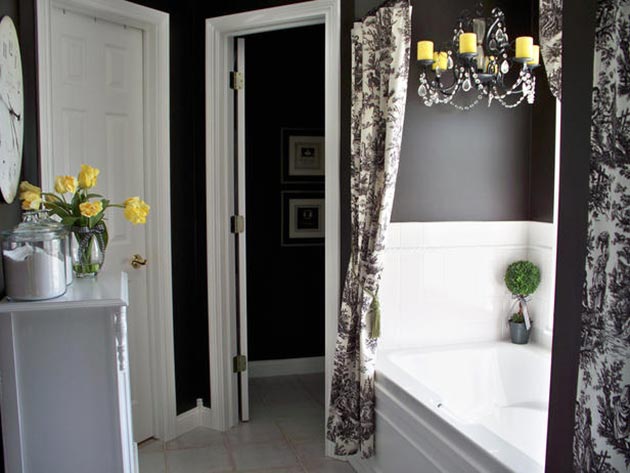 Moving on to where the magic happens. In this master bedroom, the different-sized photographs fill up a gallery wall that looks fantastic against the inky wall. The different frames and reliefs catch the light, create some shadows and gives the wall texture and merit. It's no longer a flat wall – it's a piece of art. All the textures in the room also help to build interest – notice the way the tight leather armchair counters plush bedding and shaggy rug. All in all, success!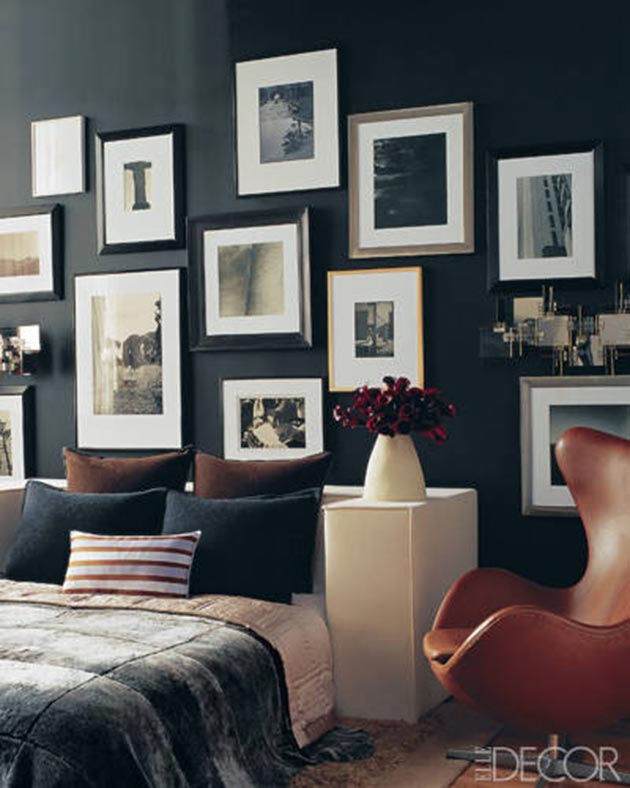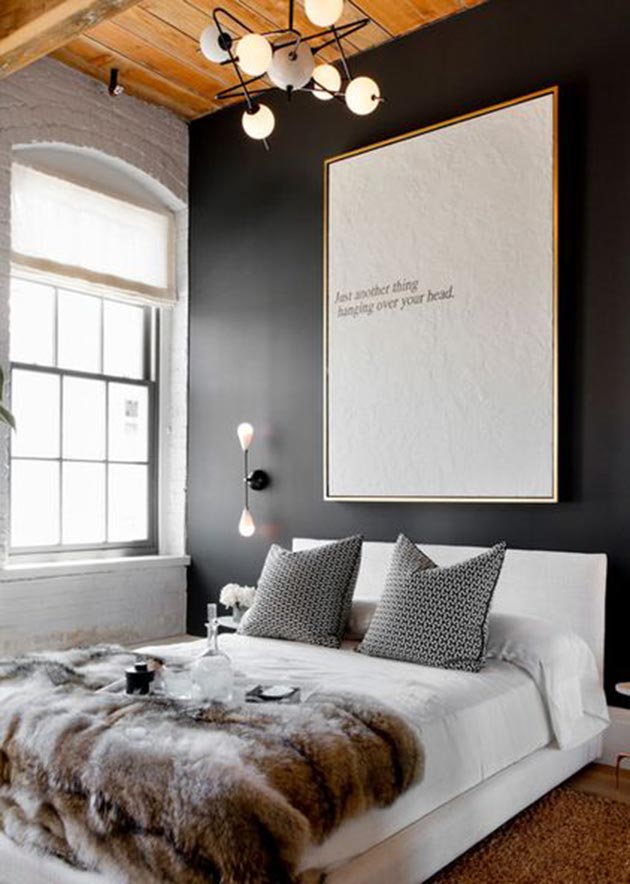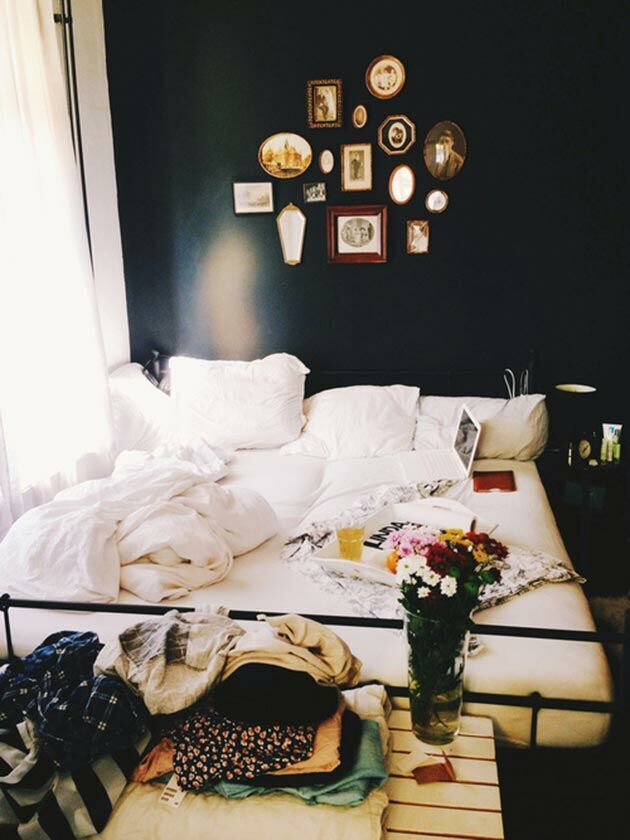 Black in a master bedroom screams 'drama', but check out the way the colour works in this adorable nursery! When you think about it, nurseries are always chock full of bright colours: toys, blankets, clothes, books – brightness is everywhere. So what better way to showcase all of that then against a dark, soothing background? We're sold.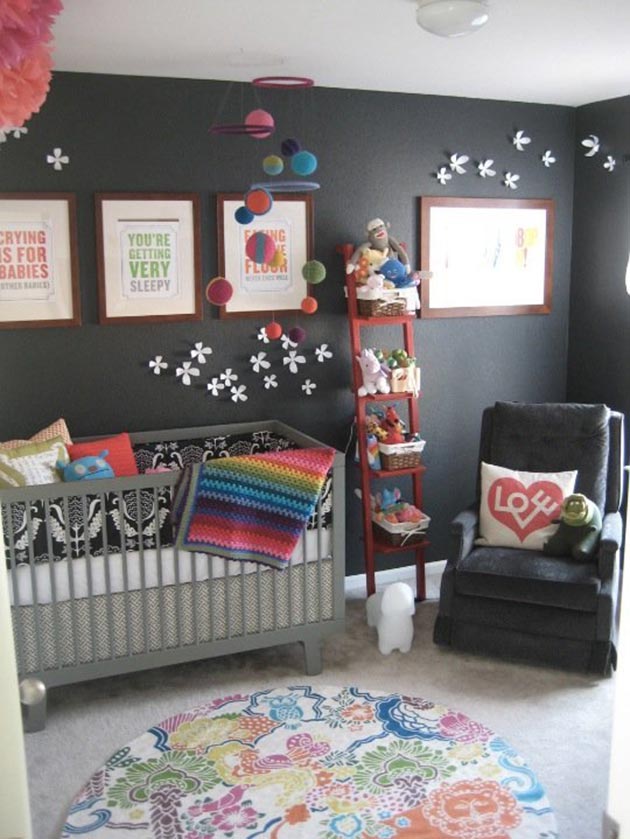 If you're still cautious about using black in the home, the office might be a good place to start slowly. These two home offices showcase the way black can really tie a room together when used on one wall alone. Within an office environment, the dark background drives focus and concentration while adding an industrial feel to the room.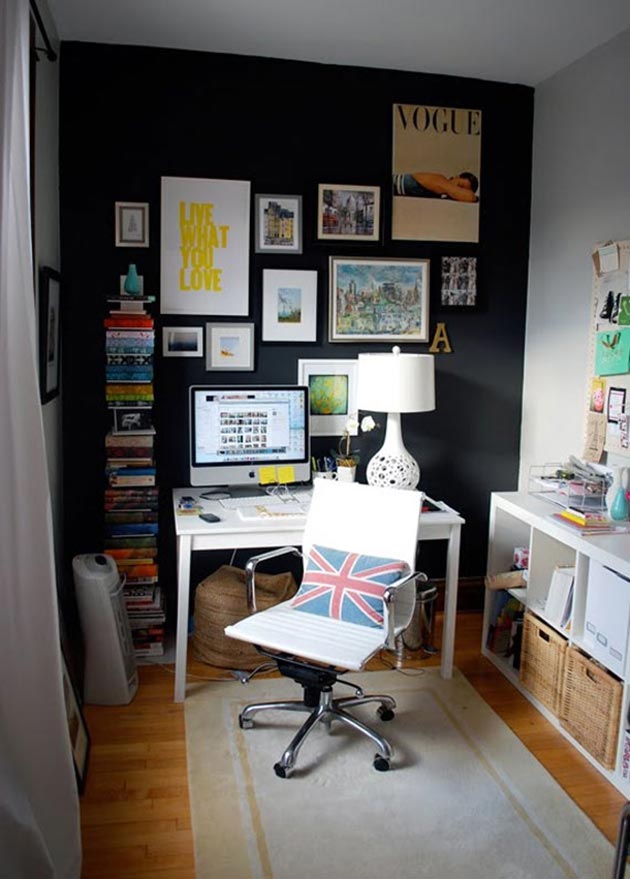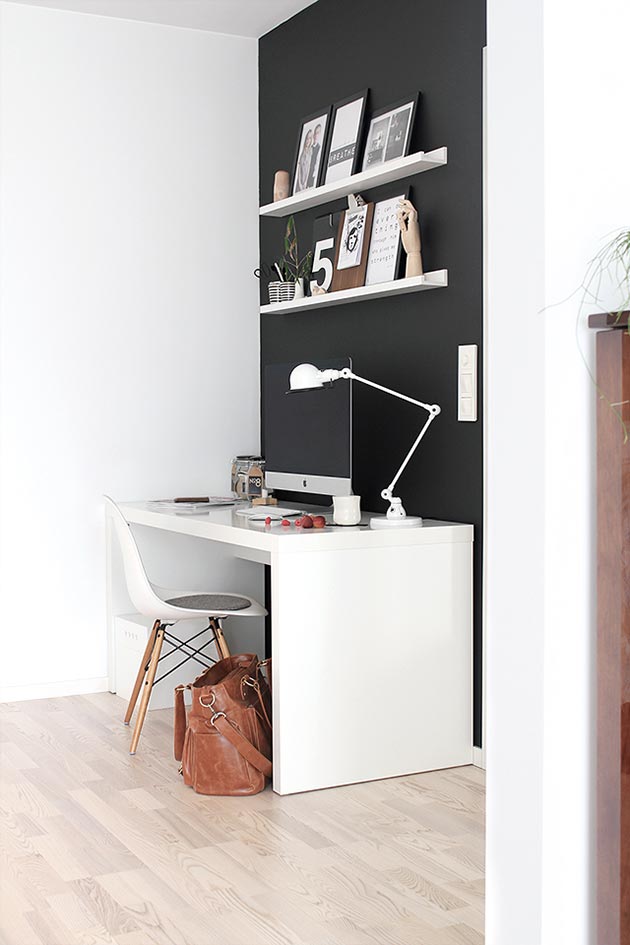 Last, but certainly not least – we're loving the way these designers went for bold blackness in their outdoor spaces! It's a no-brainer really – all the colours found outdoors will easily contrast beautifully with a black wall. Think about it: blue skies, leafy greens, natural flooring and wooden outdoor furniture will all look great against a black backdrop.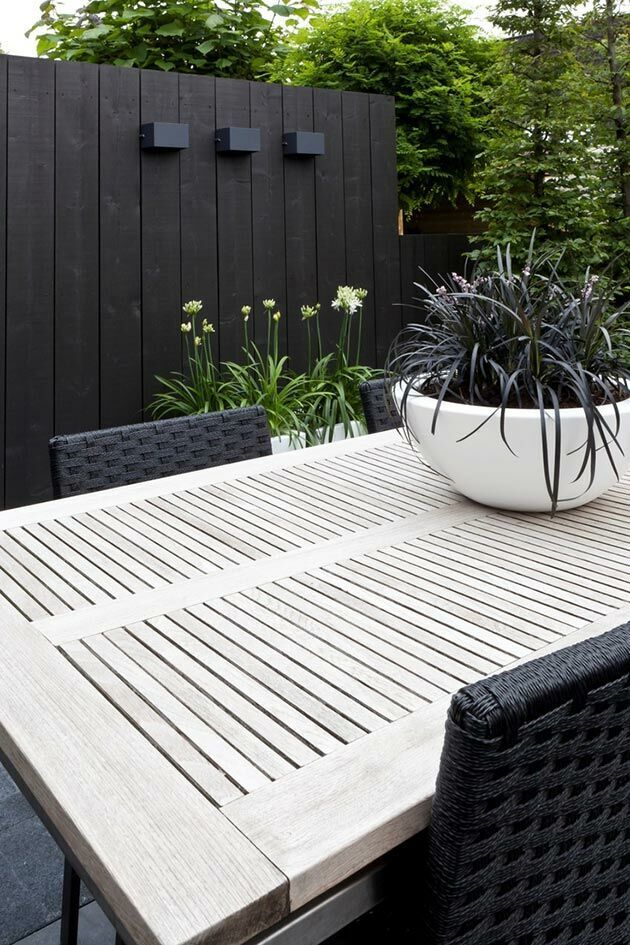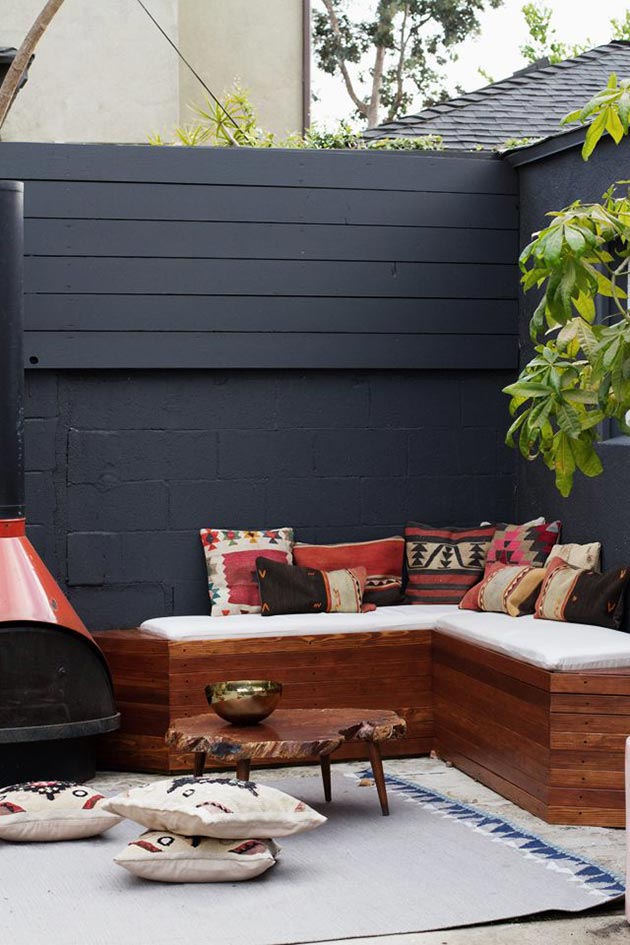 So – what's the verdict? Do you love these looks, and would you go for black in your own home?
Tell us in the comments below!