Life can get dull, and so can your home decor. If you are looking for a DIY project to get your hands dirty and want to jazz up your space with a much-needed face-lift, check out these gorgeous, admirable, and yet totally do-able makeovers you can take on!
Ange took us all by surprise when she totally re-vamped her master bathroom through a simple change in palette. Her once grey, empty walls have now been repainted in a dark bronze and are being blocked against a vivid white paint. The blogger behind The Blooming Hydrangea, paired her stunning choice of wall colour with some fierce gold accessories and minimalistic art which served to further accentuate the wall colour. Check out Ange's blog post for more information about this fantastic transformation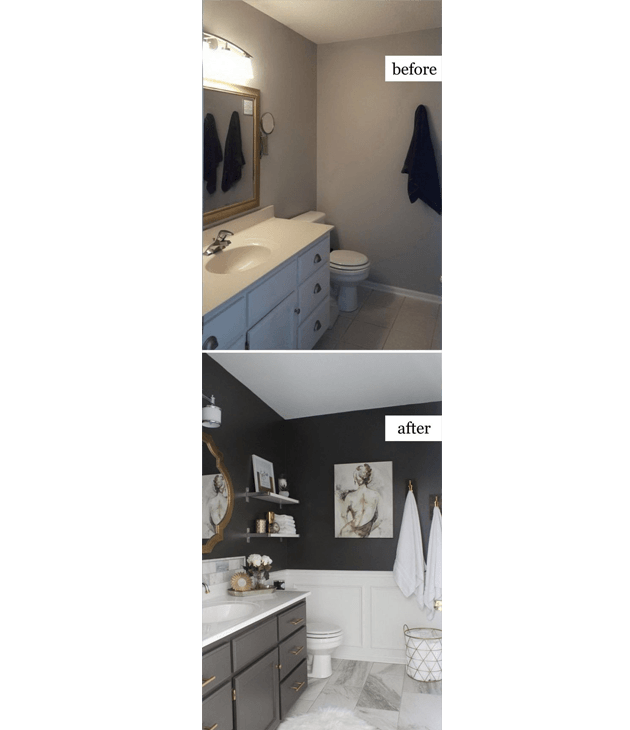 Image Source; https://www.pinterest.com/pin/112590059412665363/ Colour Code: RAL 7015, RAL 9016
Walking into Candace's old living room, you would've never spotted anything wrong with the room. At Sigma, we believe that neutrals can be just as beautiful as any pastel colour out there. But Candace wanted to liven the place up, and Kirsten and Erin delivered! As Erin says in her blog post, painting the walls a light blue helped the sofa stand out and eliminated any dullness in the room. In this case a simple change of colour changed the room completely but if you're curious to learn more about Erin and Kirsten's decor-techniques, make sure to read more on their website.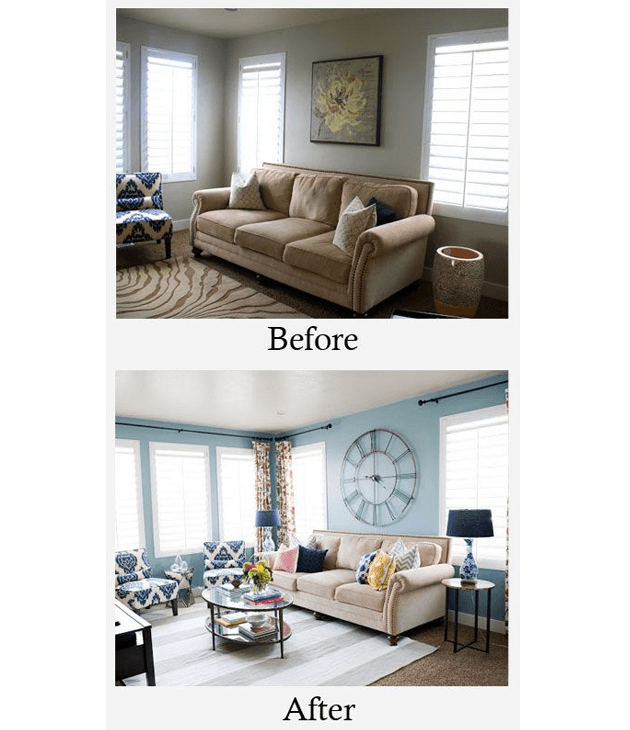 Image Source; https://www.pinterest.com/pin/551339179360332590/ Colour Code: S 1040-B 
Kristi sure did a good job with this one! Over at Addicted 2 Decorating, we found this gorgeous kitchen makeover we couldn't help but share. In this case, the kitchen needed a bit more than a simple paint, but the new wall colour definitely made all the difference. Kristi replaced the white interiors with a rich cream and the standard oak cabinets with a beautiful dark turquoise. The wall mural was actually painted freehand with leftover paint. Ah, the things you can do with a can of paint! Kirsti offers to answer any questions on her blog post, so make sure to head there if you have any.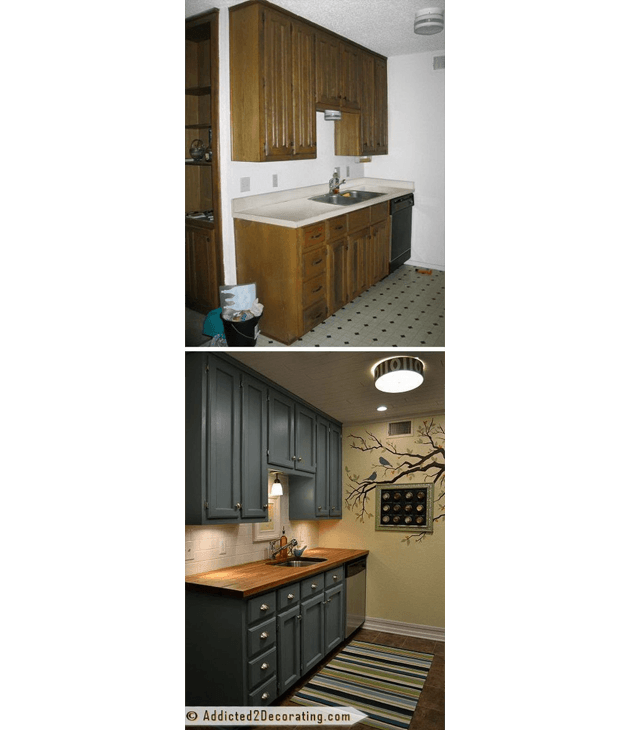 Image Source; https://www.pinterest.com/pin/251568329162232858/ Colour Code: S 1010-Y10R
We left this one for last because we couldn't believe the before and after pictures were of the same room! Jennifer and Jason sure did a great job. A once dated room is now a stunning, chic guest bedroom. Out with the wallpaper and in with the colour blocking. Don't you just love how the designers behind Dear Lillie contrasted the white ceiling with the glossy gray walls? Over the months, Jennifer and Jason have posted several blog posts detailing the progress they've made with this room, but if you're interested in an overall sum up of the improvements made to the room, check out this blog post.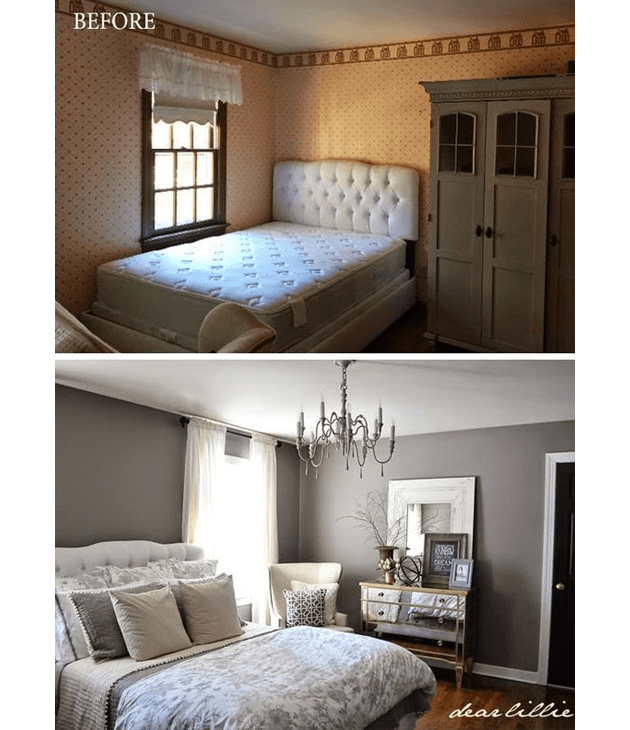 Image Source; https://www.pinterest.com/pin/203436108142595630/ Colour Code: RAL 7045
Have these makeovers awakened the interior designer within you? Let us know in the comment section below!